Explore the world of dance with a Discovery package offered by four contemporary dance presenters in Montréal and Québec City.
Choose 2 shows for $50 *. Dive into dance!
Agora de la danse
Les jolies choses
Catherine Gaudet
Grand Prix de la danse de Montréal 2022, choreographer Catherine Gaudet sets in motion five bodies that move to the rhythm of the metronome. Their mechanical gestures are endlessly reprised, the machine runs wild and demands their absolute compliance.. A brilliantly orchestrated score that stirs the senses. "Their revolt is obvious, their indiscipline, human, their anarchy, beneficial (...)" - Revue Jeu
March 1, 2023
March 2, 2023
March 3, 2023
60 minutes
Salle Rouge, Édifice Wilder - Espace danse (Montréal)
Credits

Choreography: Catherine Gaudet
Performers: Dany Desjardins, Caroline Gravel, James Phillips, Scott McCabe, Lauren Semeschuk.
Music Antoine Berthiaume
Lighting Design Hugo Dalphond
Co-production: Agora de la danse + Festival TransAmériques + Centre Chorégraphique National de Caen + Réseau CanDance (Toronto) + Centre national des Arts (Ottawa) + Harbourfront Center (Toronto) + DLD-Daniel Léveillé Danse
Photo credit © Julie Artacho
Video credit © Xavier Curnillon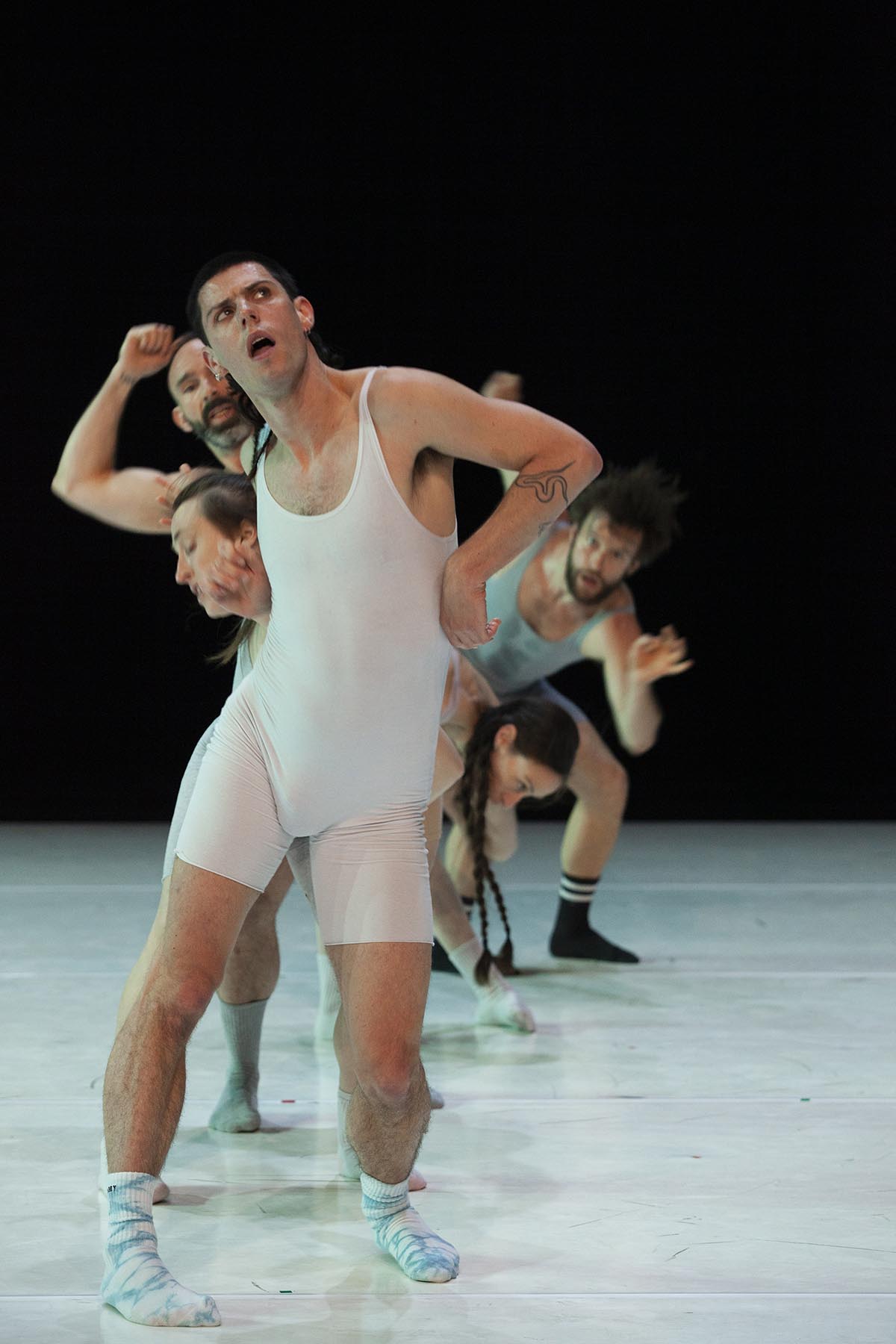 La Goddam Voie Lactée
MAYDAY
Mélanie Demers
This landmark piece by Mélanie Demers, winner of the Grand Prix de la danse de Montréal 2021,performed by five exceptional performers, is a powerful feminine statement, an intriguing mix of choreography, theatre and concert recital.
The four dancers, Stacey Désilier, Brianna Lombardo, Chi Long, Léa Noblet Di Ziranaldi and the composer, musician and singer Frannie Holder, lead us in a poetic encounter between voice and movement in a dark and fantastical atmosphere. A celebration of the feminine with protesting accents from which one does not leave unscathed. "It touches on the dramatic, the humorous, the grotesque and the poetic, for a fragmented but solid proposal, totally assumed. - La Presse
May 3, 2023
May 4, 2023
May 5, 2023
80 minutes
Salle Rouge, Édifice Wilder - Espace danse (Montréal)
Credits

Ideation, choreography and staging: Mélanie Demers
Interpreters Stacey Désilier, Frannie Holder, Brianna Lombardo, Chi Long, Léa Noblet Di Ziranaldi
Music Frannie Holder
Lighting Design Claire Seyller
Co-production: Agora de la danse + Festival TransAmériques + Centre chorégraphique national de Tours + Centro per la Scena Contemporanea, Bassano del Grappa, Italie + The Dance Centre Vancouver
Photo credit © Mathieu Doyon
Video credit © Xavier Curnillon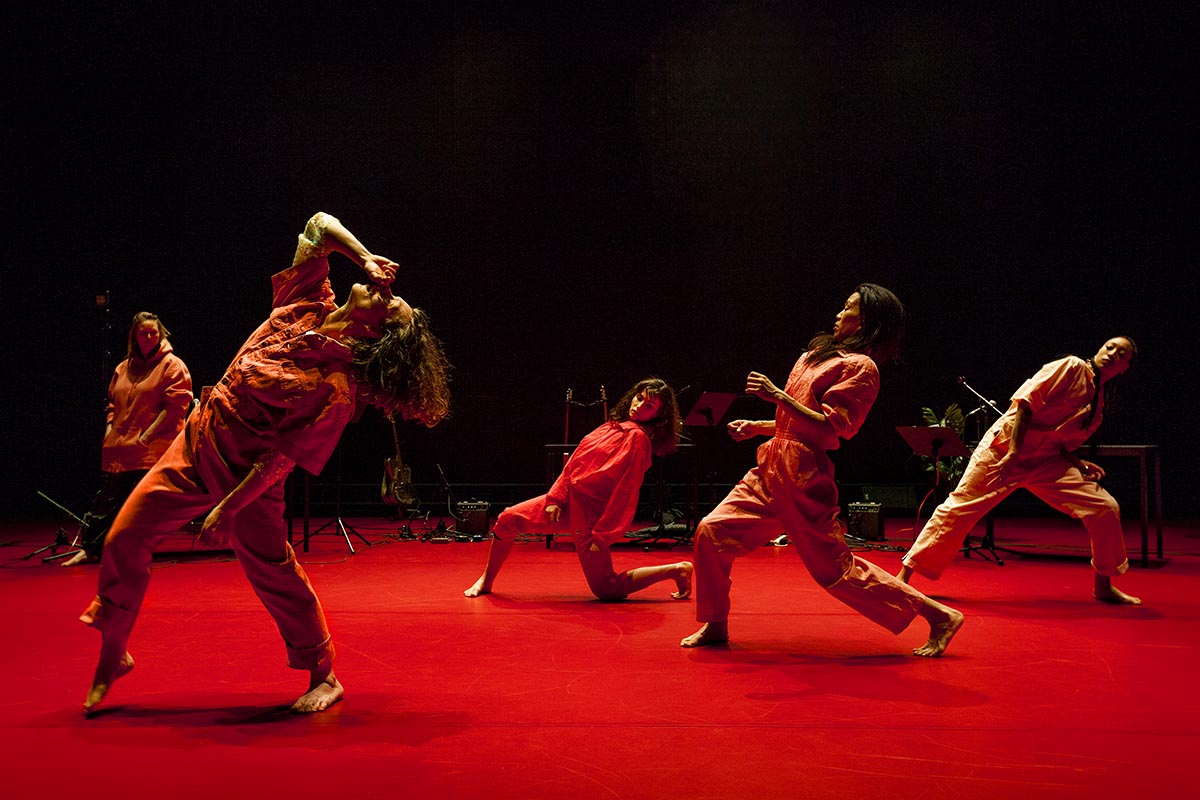 Danse Danse
Colossus
STEPHANIE LAKE COMPANY
A stage teeming with 60 bodies. Stephanie Lake, a leading figure in Australian dance, explores the joy and excitement of the collective experience in an extraordinary event. Breathtaking!
How do we share space? How do we cooperate? Is a crowd more than the sum of its parts? These are some of the questions addressed in Colossus, a monumental work by choreographer Stephanie Lake, created in Montreal with a local cast. This unifying piece transforms itself according to the cities it visits, from Paris to Sydney, in a spirit of sharing and exchange.
March 8, 2023
March 9, 2023
March 10, 2023
March 11, 2023
60 minutes
Salle Wilfrid-Pelletier, Place des Arts (Montréal)
Credits

Artistic Director and choreographer: Stephanie Lake.
Associate Producer: Beth Raywood Cross.
Composer: Robin Fox.
Lighting Design: Bosco Shaw.
Costumes: Harriet Oxley.
Production Manager: Emily O'Brien.
A project in collaboration with École supérieure de ballet du Québec and École de danse contemporaine de Montréal.
Photo © Bryony Jackson. Dancer at the center Marni Green.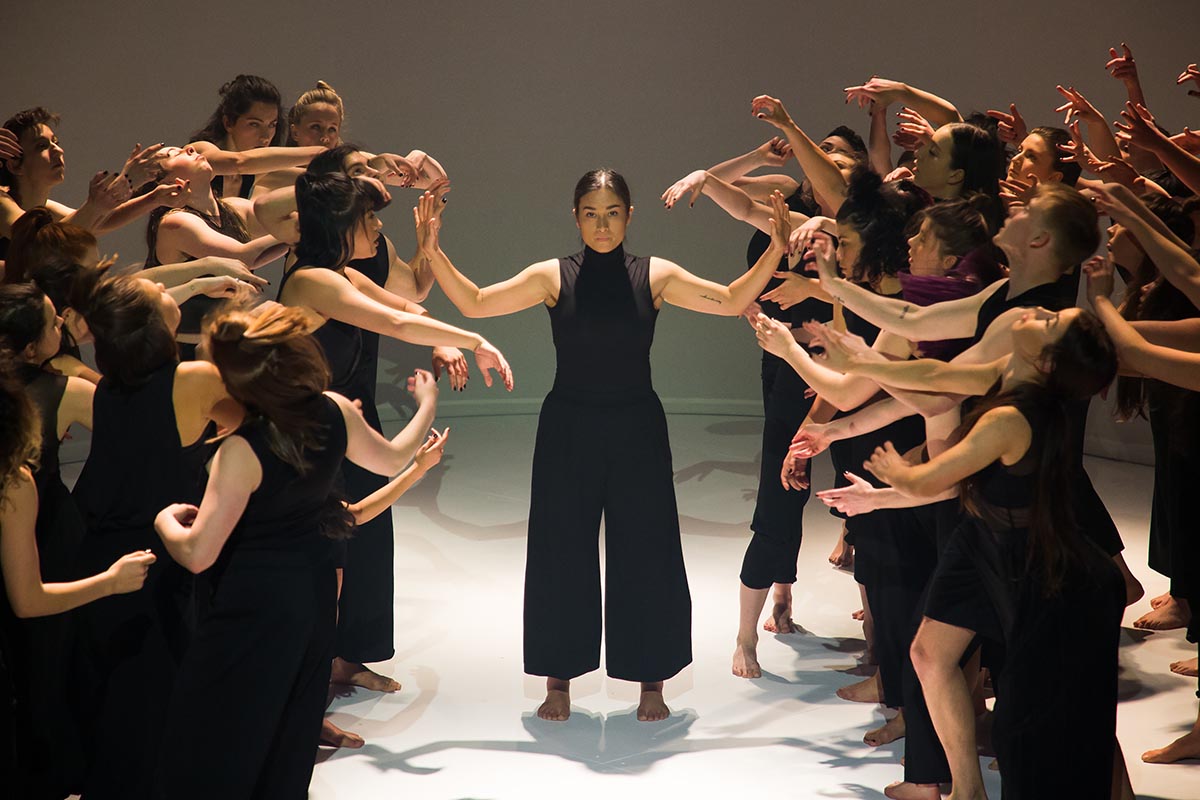 Reckless Underdog
RUBBERBAND
Victor Quijada
Reckless Underdog marks the 20th anniversary of RUBBERBAND. This three-part evening combines elements of ballet, hip-hop culture and contemporary dance, three styles that have marked the choreographer's practice.
Equally fascinated by the creative richness of urban dance and the subtleties of the classical and contemporary languages, Victor Quijada embarked on a radically new path two decades ago by blurring the boundaries between these very different disciplines. With Reckless Underdog, he offers a projection of his work in space and time. The components of the work unite to guide us through the remnants of memories and to morph into future visions of themselves. A fragmented universe in which the choreographer, a reckless and visionary outsider, leaps boldly into the future.
April 12, 2023
April 13, 2023
April 14, 2023
April 15, 2023
110 minutes
Théâtre Maisonneuve, Place des Arts (Montréal)
Credits

Choreography: Victor Quijada
Original cast: 13 company dancers
Lighting design: Jon Cleveland
Costume design: Cloé Alain-Gendreau
Musical Director and Co-composer: Jasper Gahunia
Composers: Chilly Gonzales, Kid Koala, Vlooper from Alaclair Ensemble, Jasper Gahunia
Dramaturgy: Mathieu Leroux
Production Manager: Diana Catalina Cardenas
Technical Director: Marcin Bunar
Set design: Pierre-Étienne Locas
Photo © Marie-Noële Pilon
Video © Arnaud Vaillancourt | Creascope


Performance partner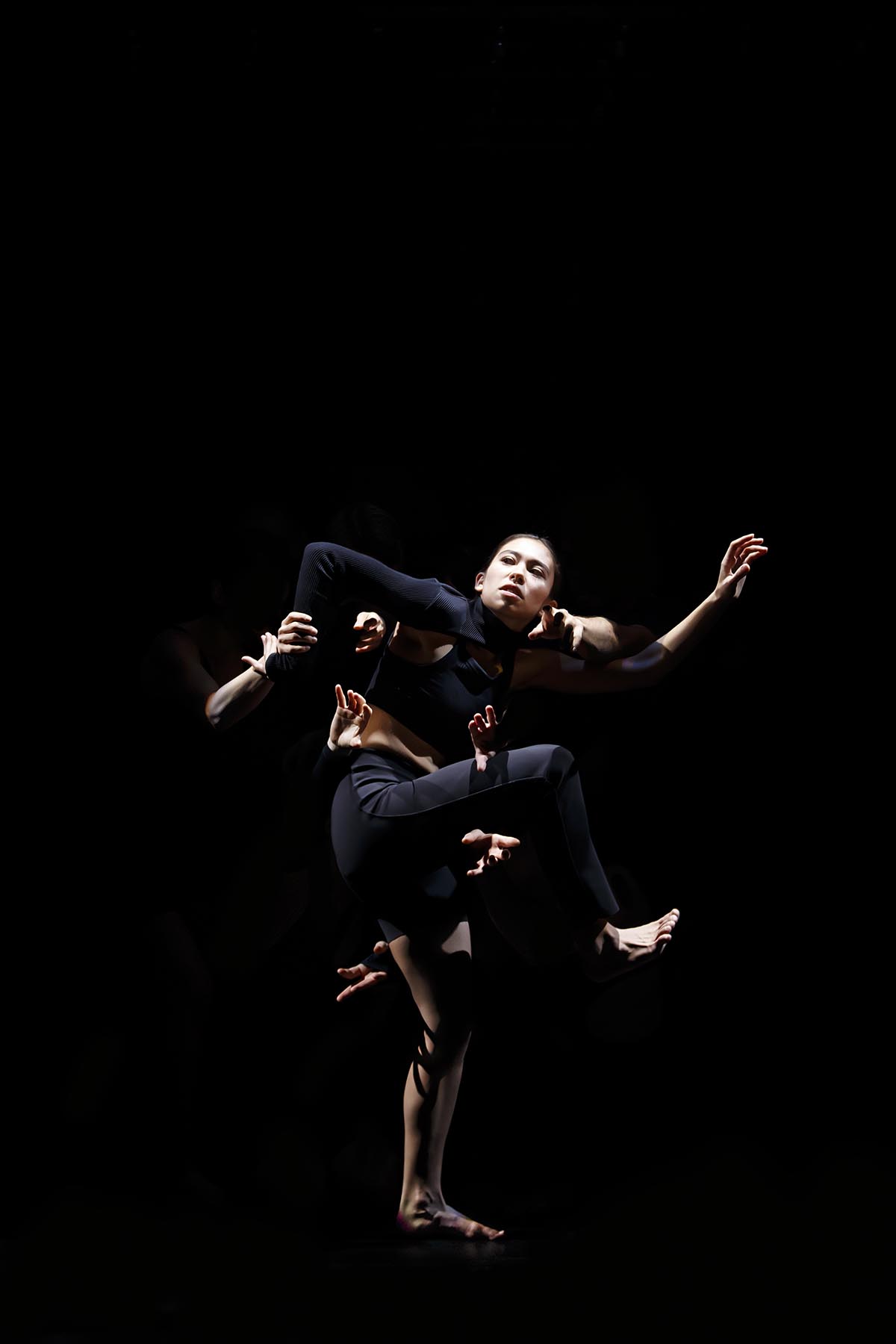 La Rotonde
Se méfier des eaux qui dorment
compagnie yvann alexandre
Who are we, trapped in a bird's body without the possibility of flight? With this new creation, choreographer Yvann Alexandre imagines a distant Swan Lake, more of a Lake of Signs, a territory of ambiguities that summons the notions of confinement and emancipation. In a chiaroscuro atmosphere populated by sounds that evoke the density of an Amazon forest, bodies allow themselves to be crossed by river states. As if carried away by the current, each performer comes to defend the vision of a work of resistance and resilience. It is the urgent desire for skin that rules, the crossbow that pierces and astounds. And the echo of a Lake in the flesh.
March 17, 2023
March 18, 2023
60 minutes
Salle Multi de Méduse (Québec)
Credits

Conception and choreography: Yvann Alexandre
Interpretation: Lucile Cartreau, Alexis Hedouin, Louis Nam Le Van Ho, Théo Marion-Wuillemin, Félix Maurin, Lucas Réal, Denis Terrasse, Marie Viennot
Lighting design: Olivier Blouin
Sound design: Jérémie Morizeau
Costumes: Clémentine Monsaingeon
Artistic support: Claire Pidoux
Production: association C.R.C. – compagnie yvann alexandre
Co-production: Le Théâtre Scène Nationale (Saint-Nazaire), micadanses (Paris), Centre Chorégraphique National de Nantes, Scènes de Pays – scène conventionnée d'intérêt national mention Art en territoire (Beaupréau-en-Mauges), ONYX – scène conventionnée d'intérêt national mention Art et création pour la danse et les arts du cirque (Saint-Herblain), THV – Théâtre de l'Hôtel de Ville (Saint-Barthélemy-d'Anjou)
Crédit photo : FC Photography
Crédit vidéo : Tom Toulemonde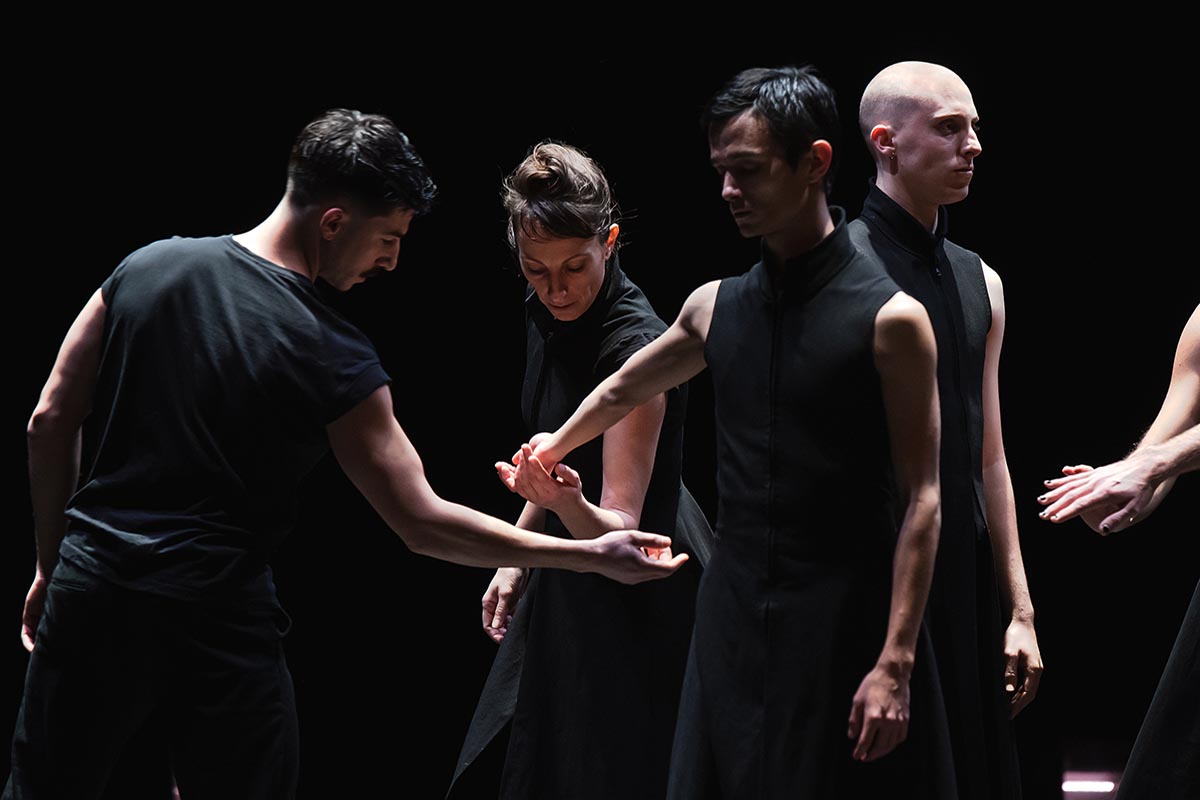 Efer
Parts + Labour _ Danse
David Albert-Toth & Emily Gualtieri
Efer means ashes in Hebrew and is a symbol of both finitude and renewal. Through striking physical dance, Emily Gualtieri and David Albert-Toth stage a piece that addresses the themes of loss, loneliness, community and the transformative power of grief. A major creation by this rising Montreal duo, the piece is supported with sound compositions by Antoine Berthiaume, with lighting and the imposing scenography suspended from the ceiling by Paul Chambers. On stage, 7 completely committed performers engage the in-between, a space that is neither here nor there, between never more and not yet.
March 30, 2023
March 31, 2023
60 minutes
Salle Multi de Méduse (Québec)
Credits

Creation and choreography: David Albert-Toth et Emily Gualtieri, avec la complicité des interprètes
Interpretation: Charles Brecard, Léna Demnati, Maïka Giasson, Brianna Lombardo, Milan Panet-Gigon, Nicolas Patry, Fabien Piché
Texts: David Albert-Toth, Victoria Côté, Brianna Lombardo, Milan Panet-Gigon
Musical composition: Antoine Berthiaume
Lighting design and scenography: Paul Chambers
Costumes: Nalo Soyini-Bruce
Rehearsals Director: Jamie Wright
Co-production: Danse Danse, La Rotonde, Diffusion Hector-Charland
Crédit photo : Guzzo Desforges
Interprète : Fabien Piché
Crédit vidéo : Robin Pineda Gould

Tangente
Never Not Moving aka d**gs
FRGMNT
Victoria Mackenzie
Never Not Moving aka d**gs is artistic director Victoria Mackenzie's love letter to the club, one of the last refuges for the shapeshifting dancer and music lover. This abstract nightlife adventure is brought to life by six performers who come together in DJ/composer Shash'U's techno universe, a true party squad on an individual and collective search to sweat out their worries in a purely uninhibited space. Catharsis is destined to be in this dark playground of kinetic mathematics, physical virtuosity, sensuality, raw desire, and bumping music.
February 16, 2023
February 17, 2023
February 18, 2023
50 minutes
Édifice Wilder - Espace danse (Montréal)
Credits

Interpreters and co-creator: Delande Dorsaint, Anaïs Chloé Gilles, Kalliane Brémault, Jaleesa Coligny, Ernesto Quesada Perez, Victoria Mackenzie
Artistic Director: Victoria Mackenzie
Composer: Richard St-Aubin
Lighting design: Jon Cleveland
Dramaturgy: Nubian Néné
Rehearsals Director: Céline Richard-Robichon
Rehearsal assistant: Eloïse Caza
Photo credit © Do Phan Hoi. Interpreter Anais Gilles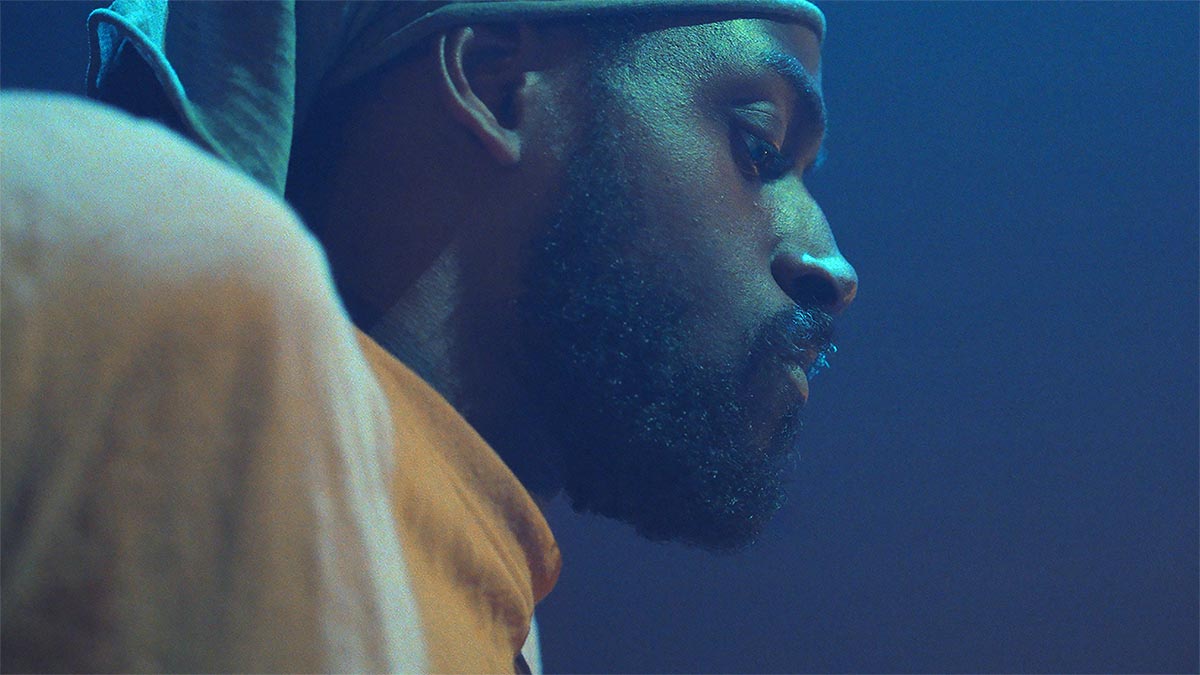 LES SOIRÉES 100LUX 2023
Elie-Anne Ross + Circul'R Bérénice Dupuis & David Phiphak
FLUX from Elie-Anne Ross
Inspired by Virginia Woolf's Mrs Dalloway, dancer and choreographer Elie-Anne Ross applies the stream of consciousness technique to her popping. This narrative approach allows her to take stock of her mental state and curb self-destructive behaviour. She scans her body with her isolations and uses waving to enter a meditative state, slow the flow of her consciousness, and regain control over her body. Improbable juxtapositions abound in this chaotic and surreal manifestation of the imagination.

Kafka Paradise from Circul'R Bérénice Dupuis & David Phiphak
How do we balance our need for others with our quest for freedom? Through partnering and group work, four performers explore the poetic potential of breakdance, into which they inject softness and fluidity. The collaboration that first develops becomes more and more alienating. In a Kafkaesque metamorphosis, the dancers achieve symbiosis before turning into a nest of vipers, then becoming cogs in a machine from which a new being emerges. Ruling sternly over its parts, this Leviathan is driven by the instinct to devour individuals.
March 23, 2023
March 24, 2023
March 25, 2023
75 minutes
Édifice Wilder - Espace danse (Montréal)
Credits

FLUX from Elie-Anne Ross
Creation and choreography: Elie-Anne Ross
External viewpoint: Helen Simard
Costumes and stage props: Guillaume Plourde
Make-up artist: Léonie Lévesque-Robert
Musical composition: Shash'U

Kafka Paradise de Circul'R Bérénice Dupuis & David Phiphak
Co-creation of the choreography and interpretation: Bérénice «B-Nice» Dupuis and David «Laos» Phiphak/Compagnie Circul'R
Interpretation: Joe Danny Aurélien, Charles Gao
Rehearsals direction and external viewpoint: Geneviève «Tonik» Gagné
Lighting design: Tiffanie Boffa
Costumes and stage props: Cassandre Brillant
Musical composition: Samuel «Sungprod» Nadai
External viewpoint: Victoria «VicVersa» Mackenzie, Sovann Rochon-Prom Tep, Helen Simard
Photo credit ©Vickie Grondin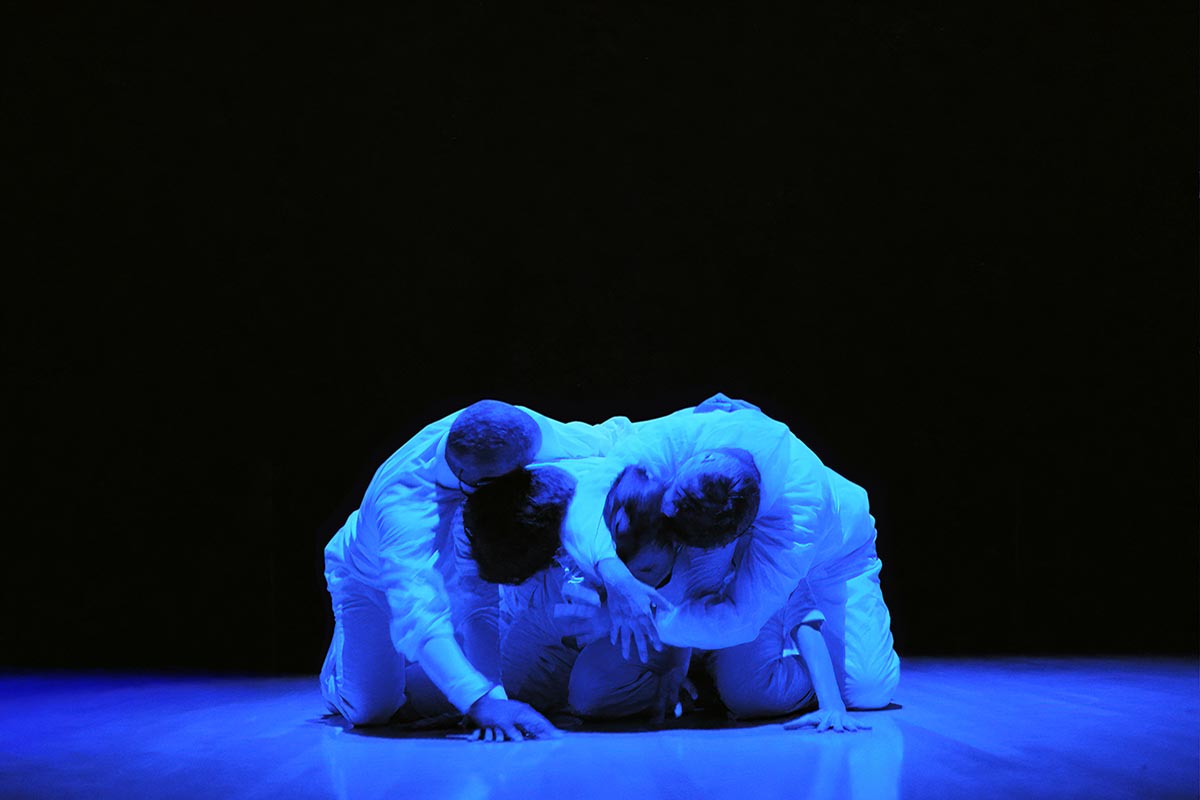 Calendar
Choose two shows from the eight shows below for only $50 *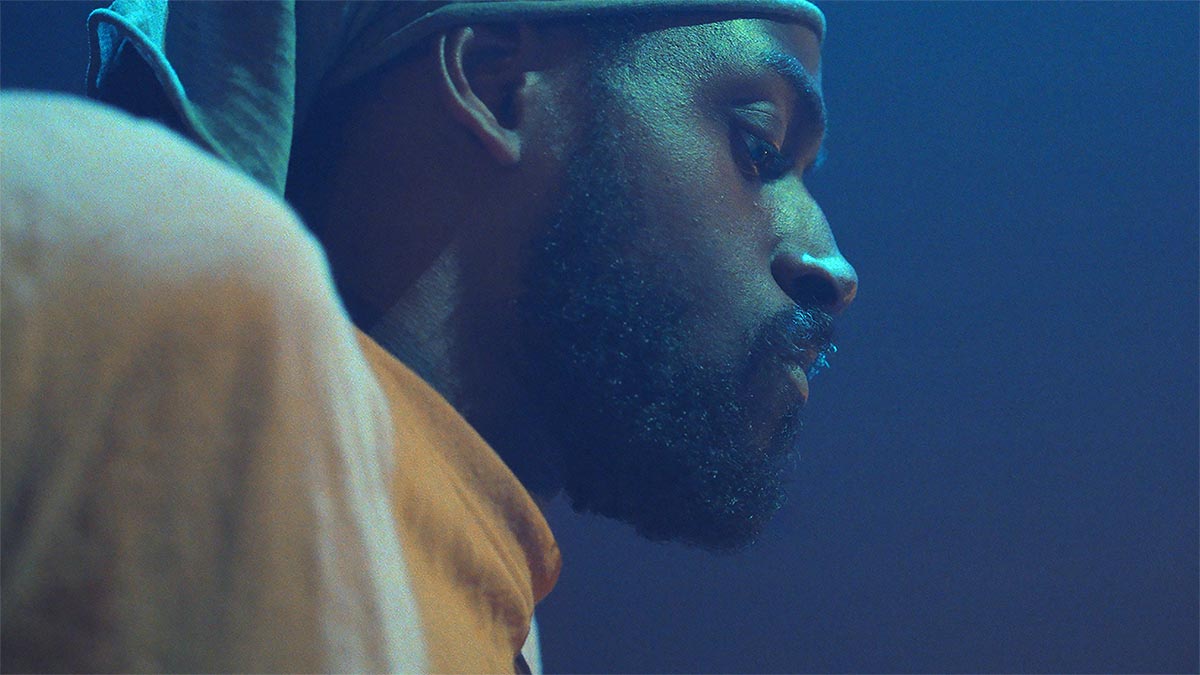 Never Not Moving aka d**gs
Tangente (Montréal)
February 16, 2023
February 17, 2023
February 18, 2023

7 PM
7 PM
7 PM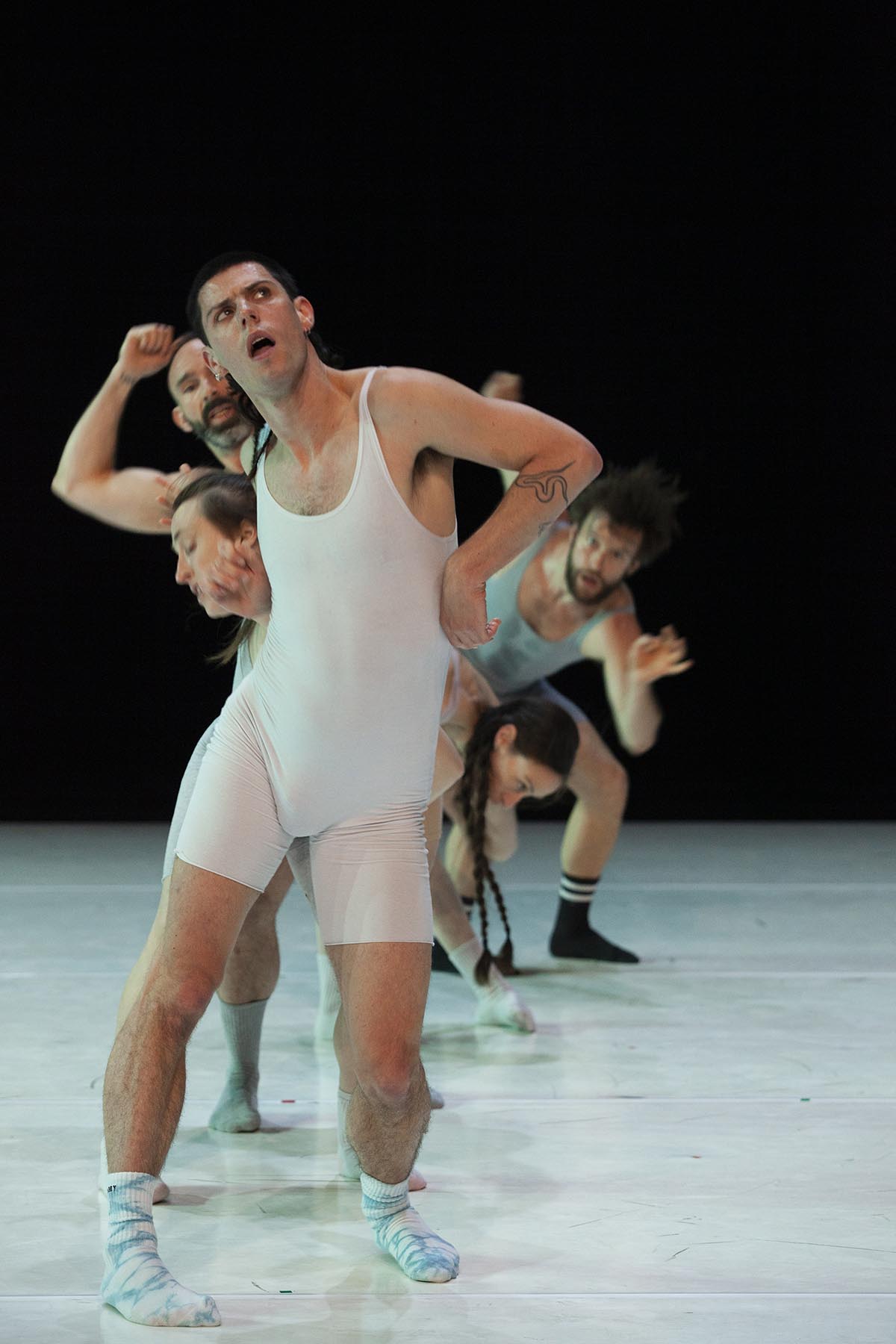 Les jolies choses
Agora de la danse (Montréal)
March 1, 2023
March 2, 2023
March 3, 2023
7 PM
7 PM
7 PM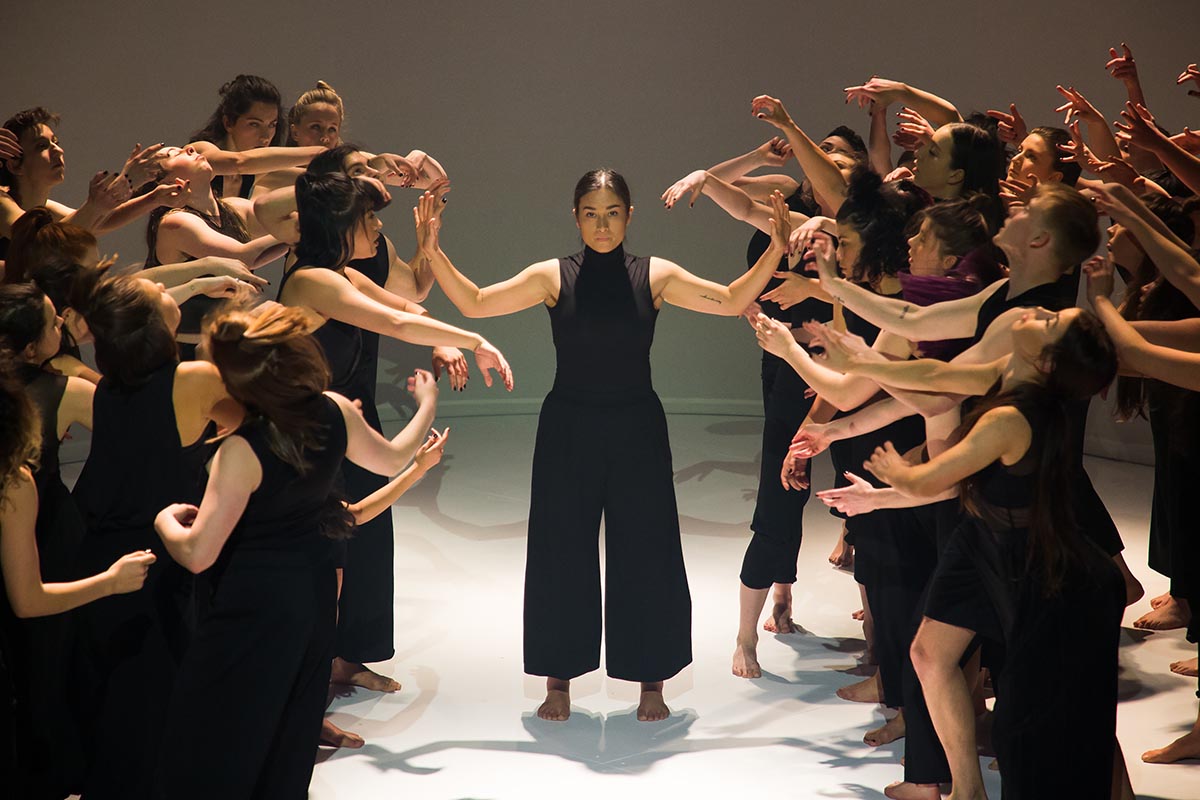 Colossus
Danse Danse (Montréal)
March 8, 2023
March 9, 2023
March 10, 2023
March 11, 2023
8 PM
8 PM
8 PM
8 PM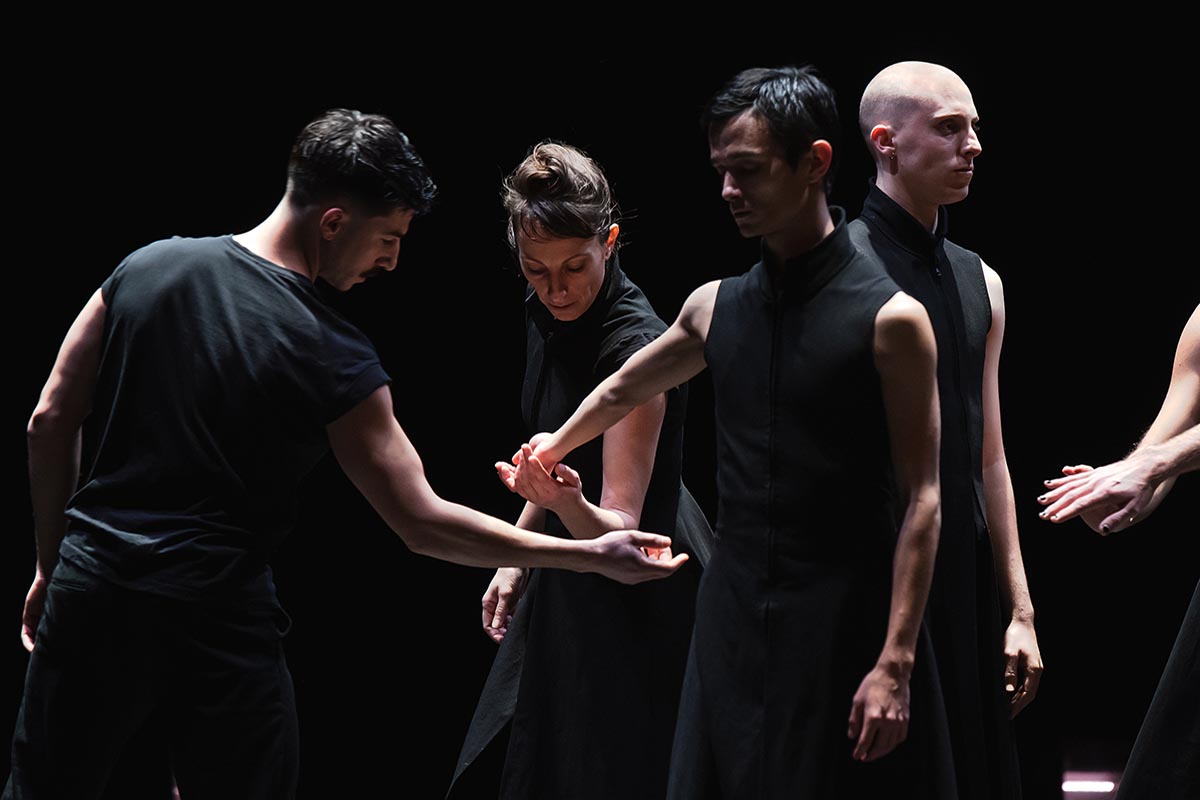 Se méfier des eaux qui dorment
La Rotonde (Québec)
March 17, 2023
March 18, 2023

8 PM
8 PM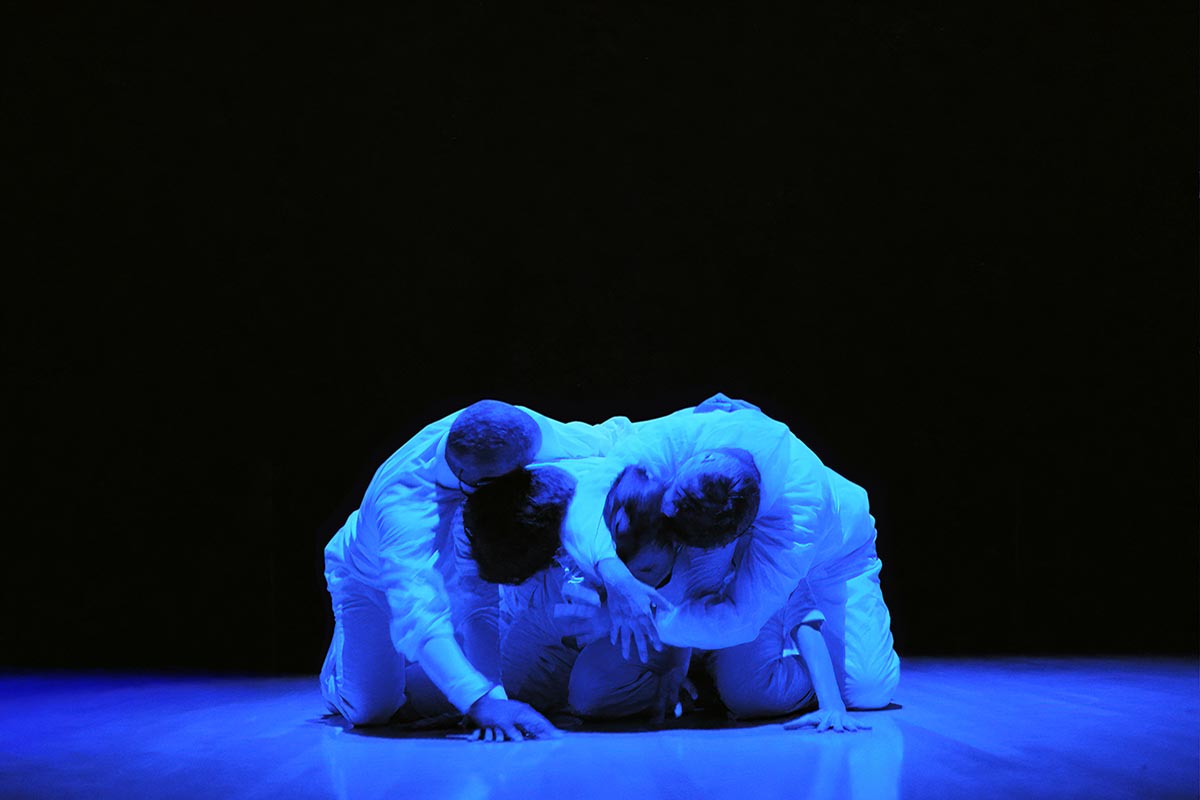 LES SOIRÉES 100LUX 2023
Tangente (Montréal)
March 23, 2023
March 24, 2023
March 25, 2023

7 PM
7 PM
7 PM


Efer
La Rotonde (Québec)
March 30, 2023
March 31, 2023

8 PM
8 PM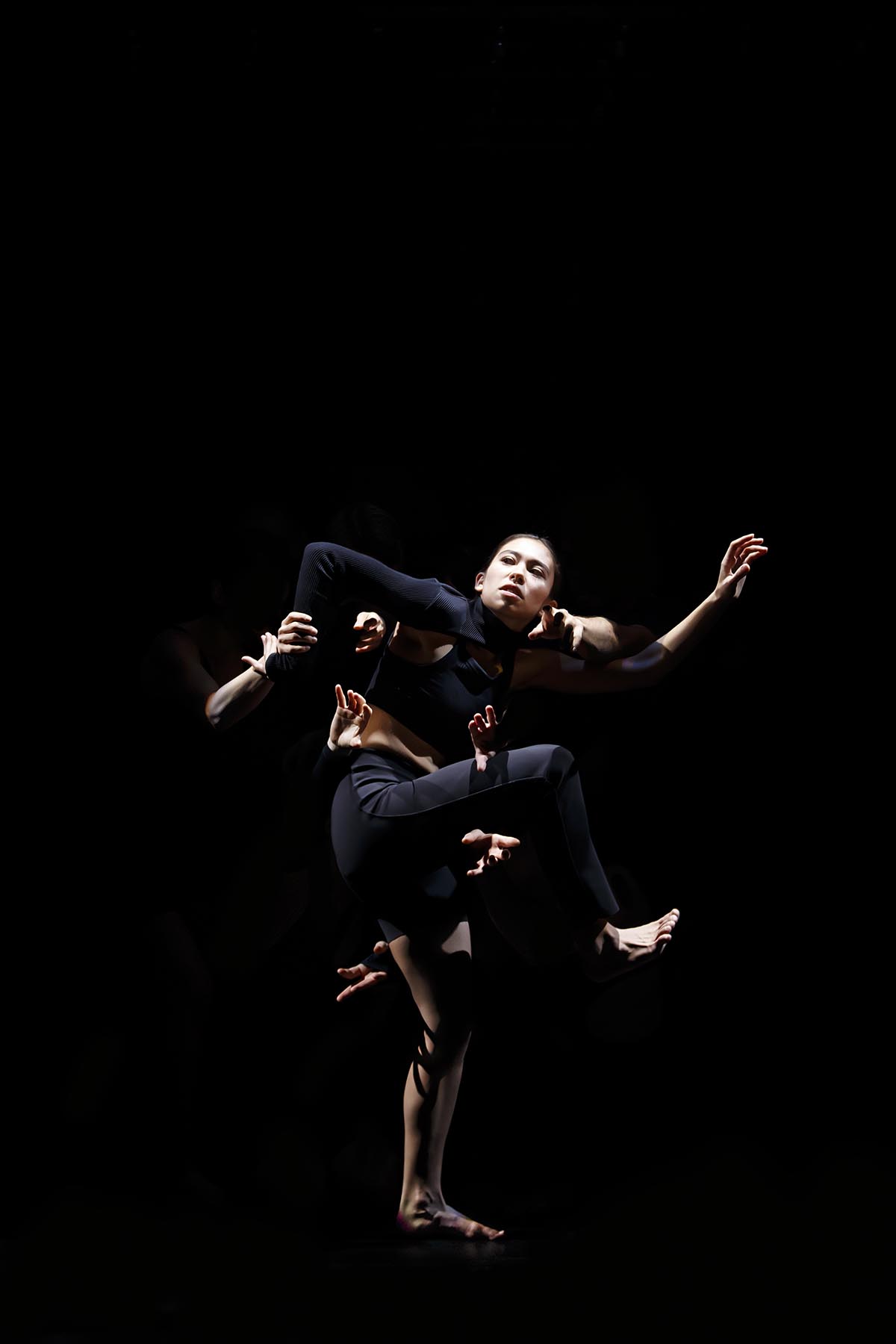 Reckless Underdog
Danse Danse (Montréal)
April 12, 2023
April 13, 2023
April 14, 2023
April 15, 2023
8 PM
8 PM
8 PM
8 PM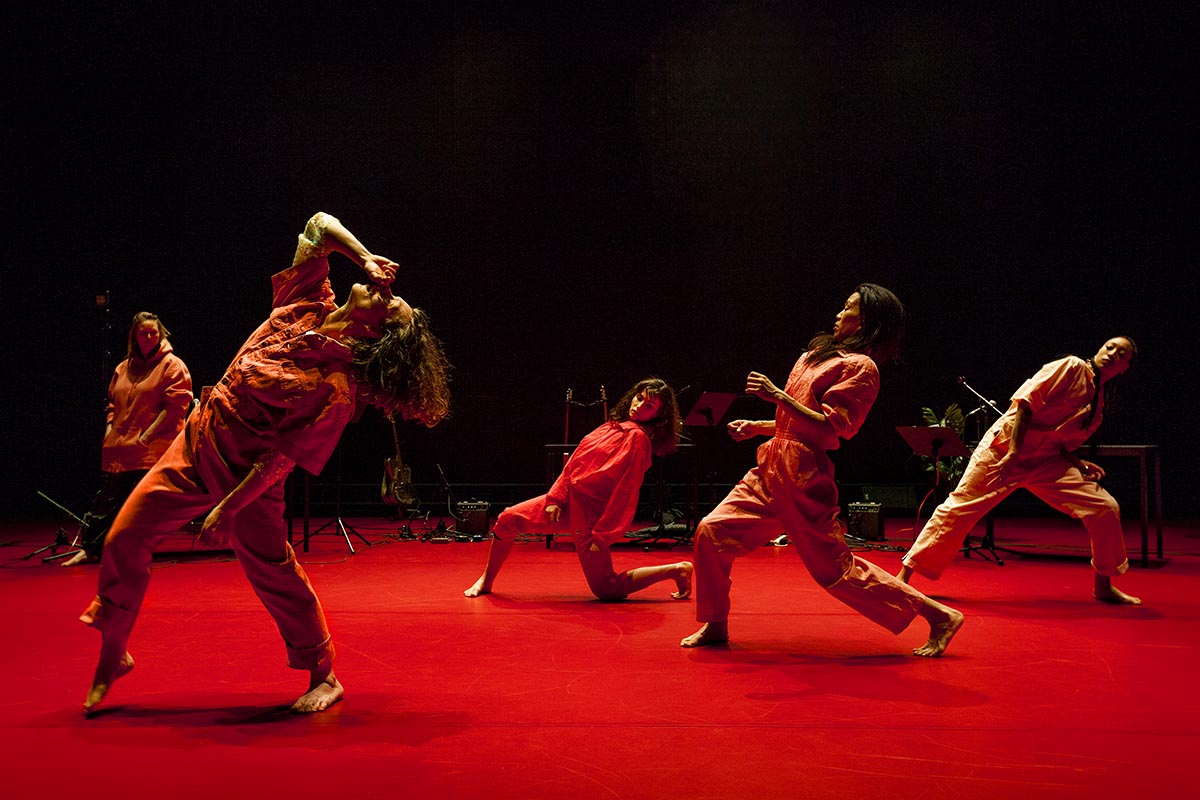 La Goddam Voie Lactée
Agora de la danse (Montréal)
May 3, 2023
May 4, 2023
May 5, 2023
7 PM
7 PM
7 PM